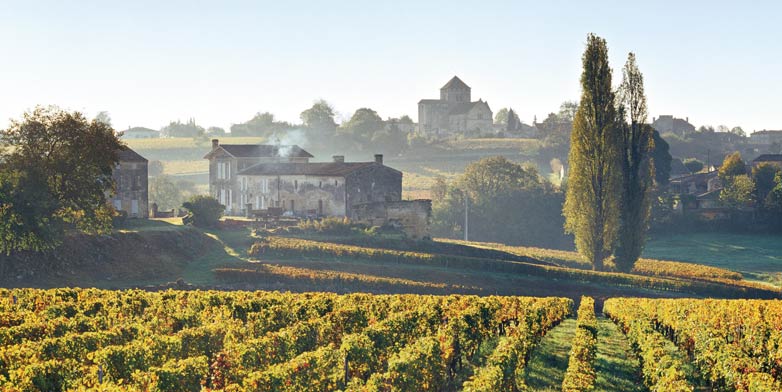 Bordeaux
Marvelous May to you ladies! This month we will dive into one of the most important and significant wine regions in the world, Bordeaux! Located in Southwest France, Bordeaux is the world's largest fine-wine district on earth and it is the largest supplier of profoundly complex, high-quality, and age-worthy wines. Many Bordeaux are known to have great intense flavors, elegance, and personality.
We know Bordeaux can be a slightly confusing and a bit intimidating, but this month we'll show you that it doesn't have to be! And sure, they can be very expensive, but we will focus on getting to know some of Bordeaux's good everyday value wines – the ones that don't require decades of hitting the snooze bar in a cellar.
---
Major Grapes & Where They Grow
---
Red Grapes grown in Bordeaux
The vast majority of wine from Bordeaux is red, although the region also produces dry white wine and some of the world's greatest dessert wines in Sauternes. There are five red grape varietals grown and blended in Bordeaux. Merlot and Cabernet Sauvignon are typically the primary red grapes, but they can be blended with Petite Verdot, Cabernet Franc, and Malbec, which provide additional character and complexity.
For the reds, expect very dry medium-to-full-bodied wines with flavors of currants, cassis, tobacco, leather, and dried herbs. These are well-structured old-world wines with high acidity and tannins that are "no-brainer" pairings with your everyday dinners
Merlot – Many think Cabernet Sauvignon is the most widely planted grape in Bordeaux but in fact, Merlot is! Merlot is utilized for its ability to provide a round, generous, fleshy, supple wine and produces less acidity and tannin than Cabernet Sauvignon.
Cabernet Sauvignon – The grape most associated with Bordeaux, Cabernet Sauvignon is highly structured and has a pronounced black currant aroma and also contributes herbaceous and cedar-like aromas. It is a highly pigmented, astringent and tannic grape that provides the framework, strength, and character Bordeaux is known for.
Cabernet Franc – Cabernet Sauvignon's parent grape (along with Sauvignon Blanc), "Cab Franc" is used in small proportions to add complexity and bouquet to a wine, often violets and spices.
Petit Verdot – Very small amounts may be blended in for color and aromatics
Malbec – Very small amounts may be blended in for fruit, body, and complexity.
---
White Grapes grown in Bordeaux
Bordeaux produces both dry and sweet whites, which are usually blends of Sauvignon Blanc and Semillon. The two grapes are polar opposites also known as the "Odd Couple" and complement each other well in blending.
Sauvignon Blanc – This distinctive light-bodied white grape lends crisp, austere flavors to a wine. It is grown extensively to produce White Bordeaux and is also blended into the sweet wines of Barsac & Sauternes.
Semillon – Semillon is used to provide a rich, creamy texture to both the dry wines and rich sweet ones. Higher percentages of this viscous grape are used in making dessert wines than in producing dry whites. Semillon is particularly susceptible to the famous noble rot called botrytis, which is essential to the production of Sauternes and Barsac.
Muscadelle – Very small amounts may be blended into the wines of Barsac and Sauternes.
---
Major Appelations
Bordeaux is a large growing area that can be subdivided. Bordeaux's most notable wines come from these sub-regions. Each has its own characteristics due to soil composition, microclimate, and grape proportions used. The most prominent appellations are:
• St. Estephe
• Pauillac
• St. Julien
• Margaux
• Graves
• St. Emilion
• Pomerol
• Barsac
• Sauternes
Satellite Appelations
Wines from less prestigious outlying regions are good values and earlier drinking than their more esteemed counterparts. These appellations include:
• Fronsac
• Cotes de Bourg
• Lalande de Pomerol
• Cotes de Castillon
• Cotes de Francs