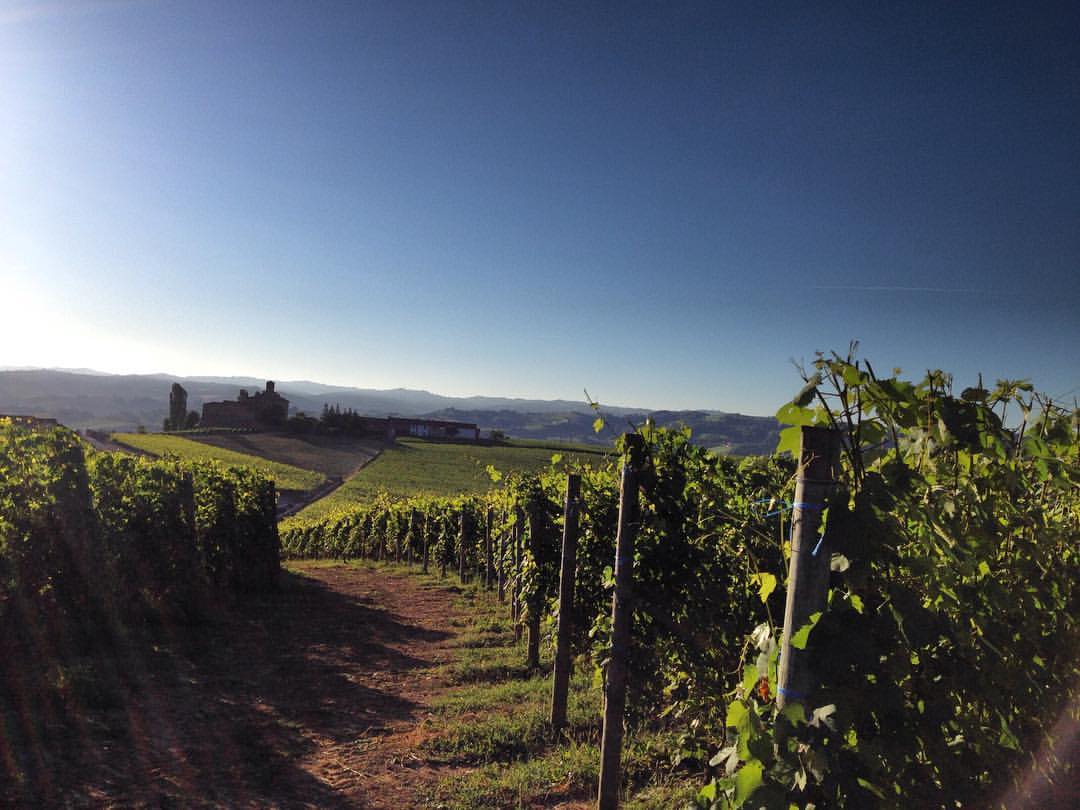 Italian Whites
Ah, Italia! One of the world's leading producers of wine, Italy is unique among wine regions because vines are cultivated nearly everywhere in the country. We often associate Italy with red wines – Chianti, Brunello, Barolo, Valpolicella – but the country's white wines are as diverse as their reds.
The range of Italian whites is rather staggering, and range from top quality sparkling wines, to beautifully balanced dry wines and rich dessert wines. There is certainly an Italian white for every occasion. Too often when we think about Italian whites, we think Prosecco and Pinot Grigio. While they are important to the Italian wine scene, they are not Italy's only white wine products. Well, let's get ready! It's time to traipse through some delicious white wines from one of our favorite countries!
Primary Regions (and wines):
Piemonte – One of the northernmost wine regions in Italy, Piemonte has villages nestled in the foothills of the Alps, just south of Switzerland. Most famous wines from this region are red – Barolo and Barbaresco, which both use the red grape Nebbiolo. Piemonte, however, has a number of white varietals as well: Moscato, Cortese, Arneis, Malvasia, and others. Grape vines are generally on hillsides, where they have higher latitudes.
Alto Adige – Another of the northernmost wine regions in Italy, Alto Adige is located just south of Austria. The region was formed by glaciers, and can still be seen as a glacial valley. Vineyards are planted in horizontal rows along the sides of the glacial valleys. It is not uncommon for winery estates to be called "Scholss," which is German for castle, as Alto Adige did not become part of Italy until 1919. Yes, Pinot Grigio reigns supreme, but the wine is more intricate and nuanced than what Pinot Grigio typically showcases. Look for Pinot Bianco (Pinot Blanc), Gewürztraminer, Sauvignon Blanc, and Chardonnay as other white varietals from this region.
Veneto – A north-eastern region, Veneto is home to Soave and Prosecco wines. Due to its geographic location (east of the Alps), the region is somewhat protected from harsher climates. The cooler climates lead to leaner wines that have mineral influence.
Tuscany – The most famous wine growing region in Tuscany, Chianti, is known for red varietals – primarily Sangiovese, which is Italy's most widely-planted red grape. Since 80% of wine production is dedicated to red varietals, it can be easy to forget the region's most important white wine: Vernaccia  di San Gimignano. While not the most planted white varietal, it does make the highest quality DOCG wines that are crisp, refreshing, and more flavorful than wines made from other varietals. Some modern producers have started aging Vernaccia in oak, adding further complexity.
Umbria – The only Italian region without access to either the sea or international borders, Umbria is still up-and-coming as far as international market presence. The best known white wine from this region is Orvieto, which is made primarily from Trebbiano and Grechetto. These wines tend to be simple that are meant to be consumed young. Wine styles in Umbria range from bone dry to late-harvest sweet wines.
Sardinia (Sardegna) – Sardinia is the northern Mediterranean island located just north of Sicily. The granite soils of the region are perfect for growing Vermentino. Vermentino benefits from sun reflections from the ocean, often leading growers to plant the grapes facing north to provide a cooling balance to the region's hot weather. The windy climate and temperature differences through the night maximize the wine's acidity and flavor compounds. Other white varietals that grow well in Sardinia are Malvasia Bianca, Moscato, and Vernaccia.
Sicily (Sicilia) – The Sicilia DOC is the first organization in the history of Sicily that was created to promote and preserve the island's indigenous grape varietals and safeguard the reputation of the Sicily brand. Consisting of small and large wineries, the Sicilia DOC is dedicated to producing excellent white and red wines that have a deep connection to their territory of origin. A wine with the Sicilia DOC designation means that the winemakers have a profound respect for the ancient traditions of winemaking on the island. White wines include Grillo, Inzolia, and Grecanico.
Puglia –The stiletto of Italy's boot is often overlooked as a wine-producing region; yet, this sunny region's environmental qualities make it the second largest producer of wine grapes in the country. Grapes hailing from Puglia show ripe, rich fruits – white varietals are no exception. Take Verdeca, perhaps the most famous white grape from the region. Verdeca tends to be fairly lean and crisp (it gets hot in Puglia, so refreshment is key!). Verdeca is also often used as the primary varietal when making vermouth.