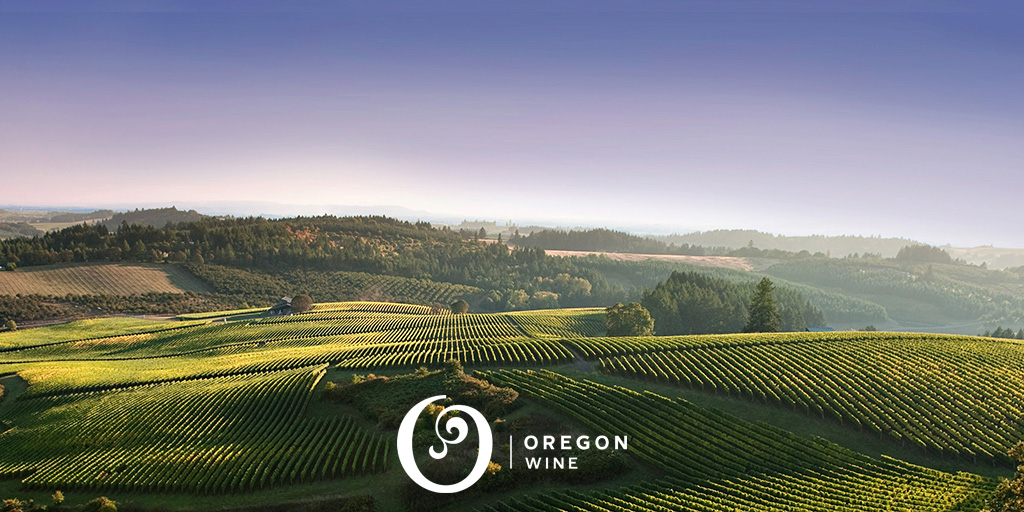 Oregon Trail
The Oregon Trail was a roughly 2,000-mile route from Independence, Missouri, to Oregon City, Oregon. Hundreds of thousands of American pioneers used this rather arduous path to emigrate west in the mid-1800s, passing through Kansas, Nebraska, Wyoming, and Idaho. Although all of these states make wines, the Pacific Northwest is where some of the country's finest wines are produced.
The Pacific Northwest includes Washington, Oregon, Idaho (good for more than just potatoes, ladies!) and Canada's British Colombia, and turns out world class examples of classic varietals like Pinot Noir, Cabernet Sauvignon, Merlot, Syrah, Riesling and Pinot Gris, among others. The wines encompass a wide range of styles and stand up as some of the best examples of certain grapes, not just in the United States, but the world!
These wines regions are characterized by diversity. Oregon's most famous wines hail from the Willamette (like damnit) Valley that is moderated by a maritime climate. Conversely, Washington's most successful wineries source fruit from the central and eastern sections of the state where a continental climate reigns. British Columbia has been garnering international acclaim for the quality of its Ice Wine while Idaho's wine, though still scarce outside of the state, benefit from high elevation and volcanic soil to turn out quality red wines.
This month, we're going to focus on the many wonders that Oregon has to offer!
The Regional Rundown:
Oregon is the United States' 4th largest producer and has experienced rapid growth in a relatively short amount of time. In 1970 there were only 5 wineries operating in the state. Now there are over 400! Many of them are small, family owned and operated endeavors that focus on the region's crown jewel, Pinot Noir, which accounts for 75% of all planted vineyards in the state. The grape was first planted here in the late 1960's by David "Papa Pinot" Lett of Eyrie Vineyards and has thrived throughout the Willamette Valley with help from winemakers like Dick Erath, David Adelsheim, Dick Ponzi, Susan Sokol-Blosser and many, many more!
Grapes:
Red – Pinot Noir, Syrah, Merlot, Cabernet Sauvignon, Tempranillo
White – Pinot Gris, Chardonnay, Riesling, Pinot Blanc, Viognier
Climate:
Maritime in Willamette Valley AVA in Northwestern Oregon. Southern Oregon is also maritime but with warmer temps due to higher elevations. And a cold continental climate exists in the eastern regions near the Columbia River.
Soils:
Volcanic, marine sediment, alluvial, and loess
Fun Fact:
Every summer, 50 of Oregon's top wineries join forces to host an annual weekend "Pinot Camp" for invited industry members (past Pinot Campers include our own Susan Glass and Matt Anderson!) It is a three day exploration of the best Pinot the Willamette Valley has to offer. Think summer camp, but with Pinot Noir!! Yum!