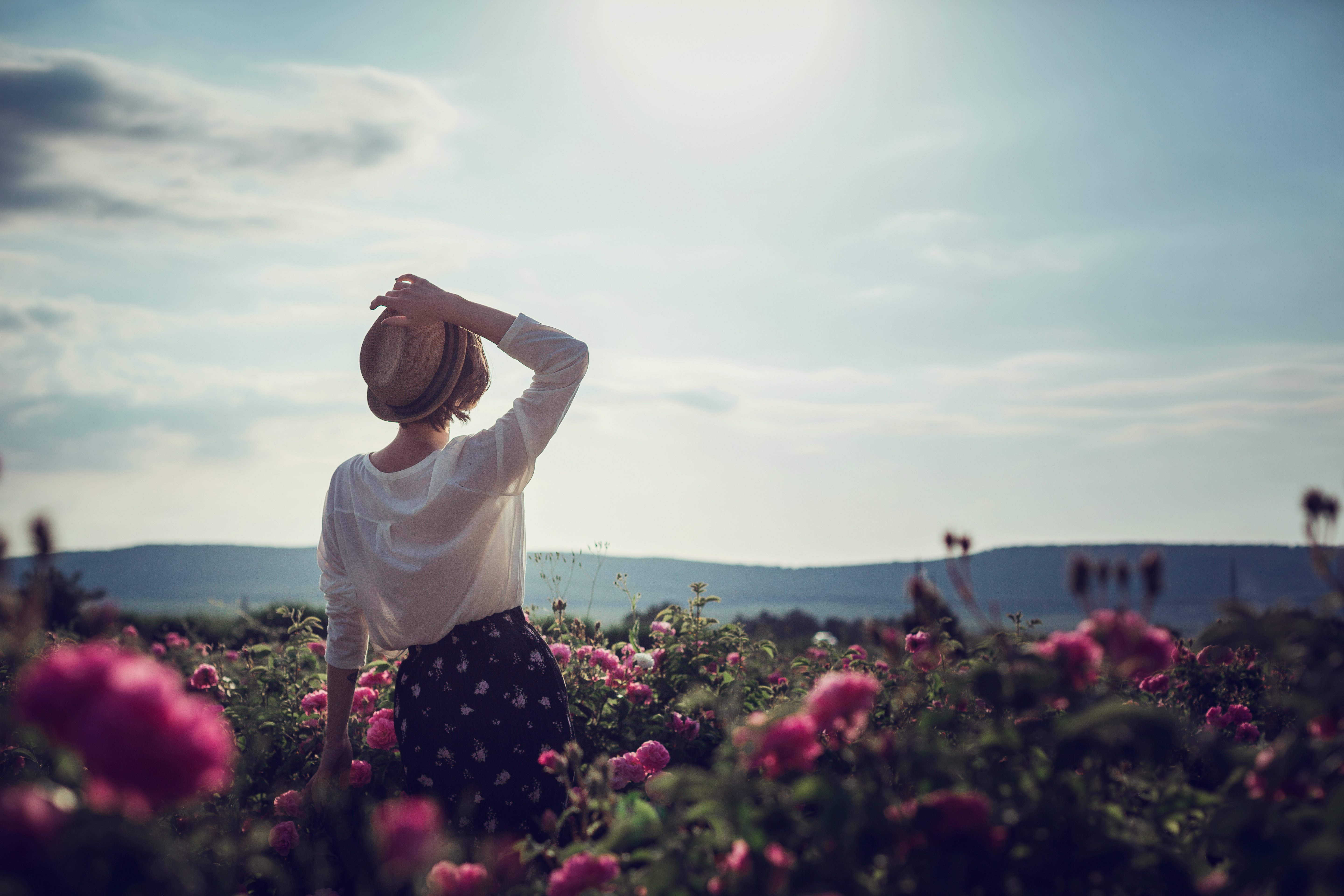 May Flowers
It's May! Meaning, it's time to enjoy the May flowers that April's showers brought us! and what better way to enjoy those flowers than with some wine? This month we are all about aromatic wines, and you'll want to stop and smell the Rosés…
What makes wines aromatic?
Aromatic wines are made from white grape varietals that belong to the aromatic family of grapes. There are three families: aromatic, acidic, and rich. Aromatic grapes have higher levels of an aroma compound class called terpenes which includes the same aromas found in flowers. Terpenes gives us the aromas behind roses, geranium, orange, and others. In other words, aromatic wines have a bit more science behind them than winemaking traditions because the focus in on the varietal's characteristic rather than the winemaker's practices.
Aromatic wines are enjoyed dry (without residual sugar), off-dry ( a minimal amount of residual sugar, also considered medium-sweet), or sweet ( a bit more residual sugar). Sometimes you will see the term "late harvest" which indicates that grapes are harvested after the first frost following harvest. When a wine is considered "late harvest," the grapes have had a chance to develop their natural sugars. Here's a prime example: Pinot Gris/Pinot Grigio.
We all know about Pinot Grigio, right? That light, minerally, acidic, refreshing white wine from Italy. Pinot gris, on the other hand, has a plumper texture, and an orchard fruit presence. Some would say that pinot gris tends to be sweeter than Pinot Grigio. Why is that? Well, although we are talking about the same grape, Pinot Grigio's style requires an earlier harvest, when the grapes contain more acidity than sugar; whereas Pinot Gris is harvested later in the season, so the grapes are less acidic and contain more sugar.
Examples Of Aromatic Wines:
Albariño: Lime Blossom, Lemon, Grapefruit, Melon
Riesling: Jasmine, Lime, Honey
Gewürtztraminer: Lychee, Rose, Pink Grapefruit, Tangerine
Moscato: Orange Blossom, Mandarin Orange, Sweet Pear, Meyer Lemon
PinotGris: Green Apple, Pear, White Nectarine, Honeysuckle
Is it dry or sweet?
Generally speaking, the alcohol content will give you a clue as to the sweetness. The lower the alcohol, the more residual sugar a wine has. Here's an easy breakdown:
Below 10% alcohol, a wine tends to be sweet to medium
10-12% alcohol, a wine tends to be medium to medium-dry
Above 12% alcohol, a wine tends to be medium-dry to dry
Food Pairings
Aromatic wines pair perfectly with Asian foods – particularly sweeter aromatic wines. Spicy curries are especially well-suited to sweet aromatics wines because curries have an underlying sweetness that can make dry wines taste a little bitter. AS a rule of thumb, any dish that has any sweetness should be matched with a wine that is slightly sweeter than the dish.