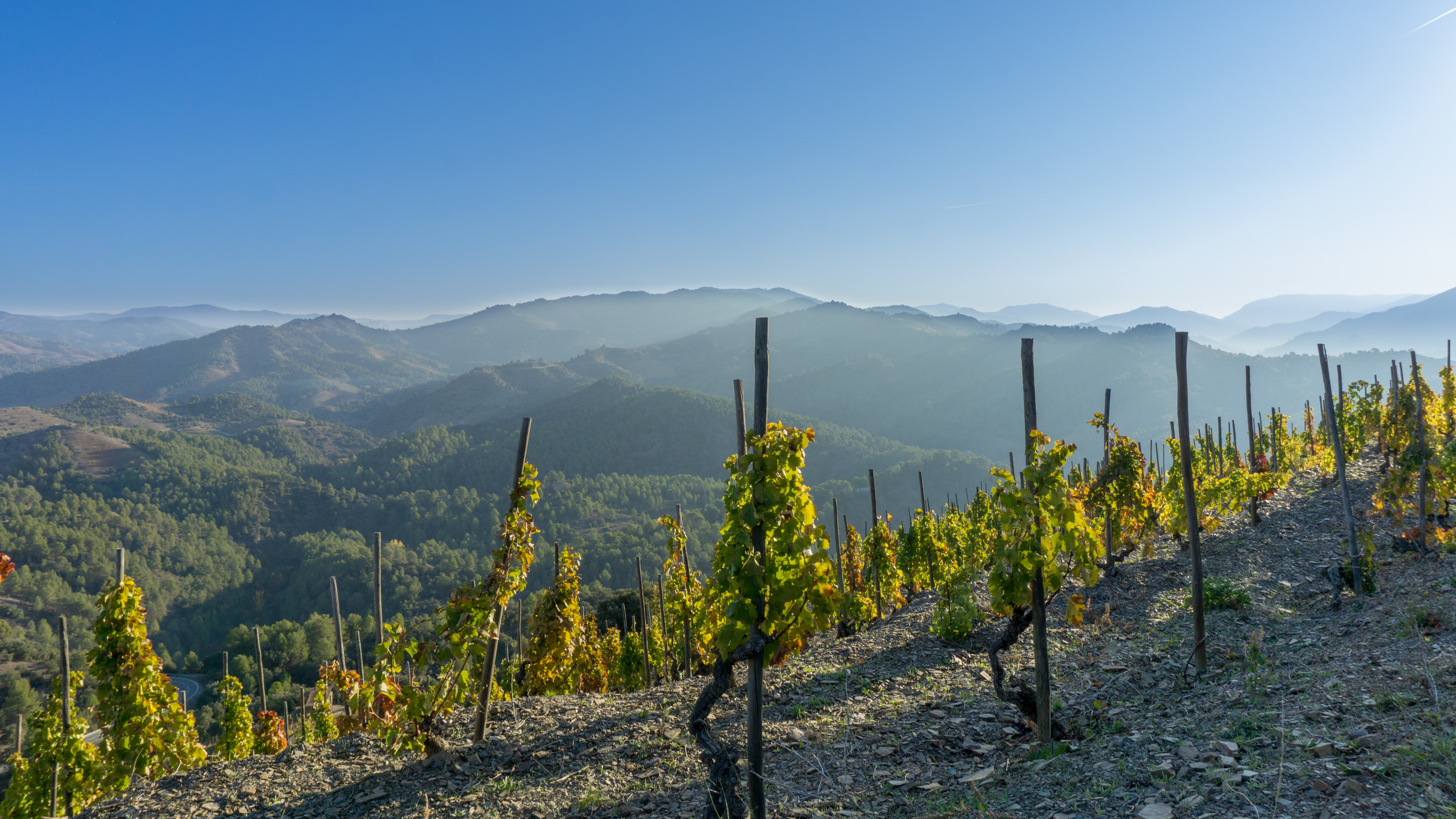 Seductive Spain
It can be (unfortunately) easy to overlook Spain when it comes to wine. I mean, with France as your neighbor, it can be easy to get glanced over. But once you try a Spanish wine, it's impossible to ignore or compare.
            Spain is the third largest wine producer in the world, and has over one million acres of land dedicated to vineyards. It is an extremely diverse country, with over 60 different regional DOs producing various styles of wine. Some of these you may already know- Rioja, for instance, is renown for its powerful and high-end reds. Or the Rias Baixas, home to Albarino, a white wine that is a summertime staple.  There are a lot of regions and indigenous grapes, but there are definitely some areas and varietals which are more widely recognized.
            Of course, when I think of Spanish reds, I immediately think of Tempranillo. Tempranillo goes by many different names and is found in multiple areas, but it is best known in Rioja wine production. It can be showcased in a fresh, fruity, younger style, but it really shines when it has some age and oak influence. I've personally never had anything as balanced and seamless as an excellent Rioja. The other significant red grape of Spain is Garnacha (also known as Grenache). This grape didn't originate in Rhone, as you might believe from the ever-popular GSM blend. It was born in Spain, and is found mostly in the Northeast area. It's juicy fruity, and often blended with Tempranillo for some structure. Other well-known red grapes from Spain include Bobal, Monastrell, Cabernet Sauvignon, Merlot, and Syrah. You can find these portrayed in many styles and blends depending on the area and winemaker.
            Spanish white wines are also something to pay attention to! Verdejo in particular has picked up popularity in recent years. Tropical fruited, aromatic, and with some body, there's nothing not to love. Albarino is another trademark Spanish white; with its bright acidity and crisp texture, you can't go wrong pairing Albarino and seafood. Other white varieties include Godello, Palomino, Airen (not as well known, but is the most planted grape in the WORLD), and the blend of Xarelo, Parellada, and Macabeo, which are used to produce Cava.
            This is just the tip of the iceberg when it comes to Spain and wine! There really is no end to the different styles and grape varieties. We can't wait to show you some of our standouts and help you plan your next Tapas night. Salud!