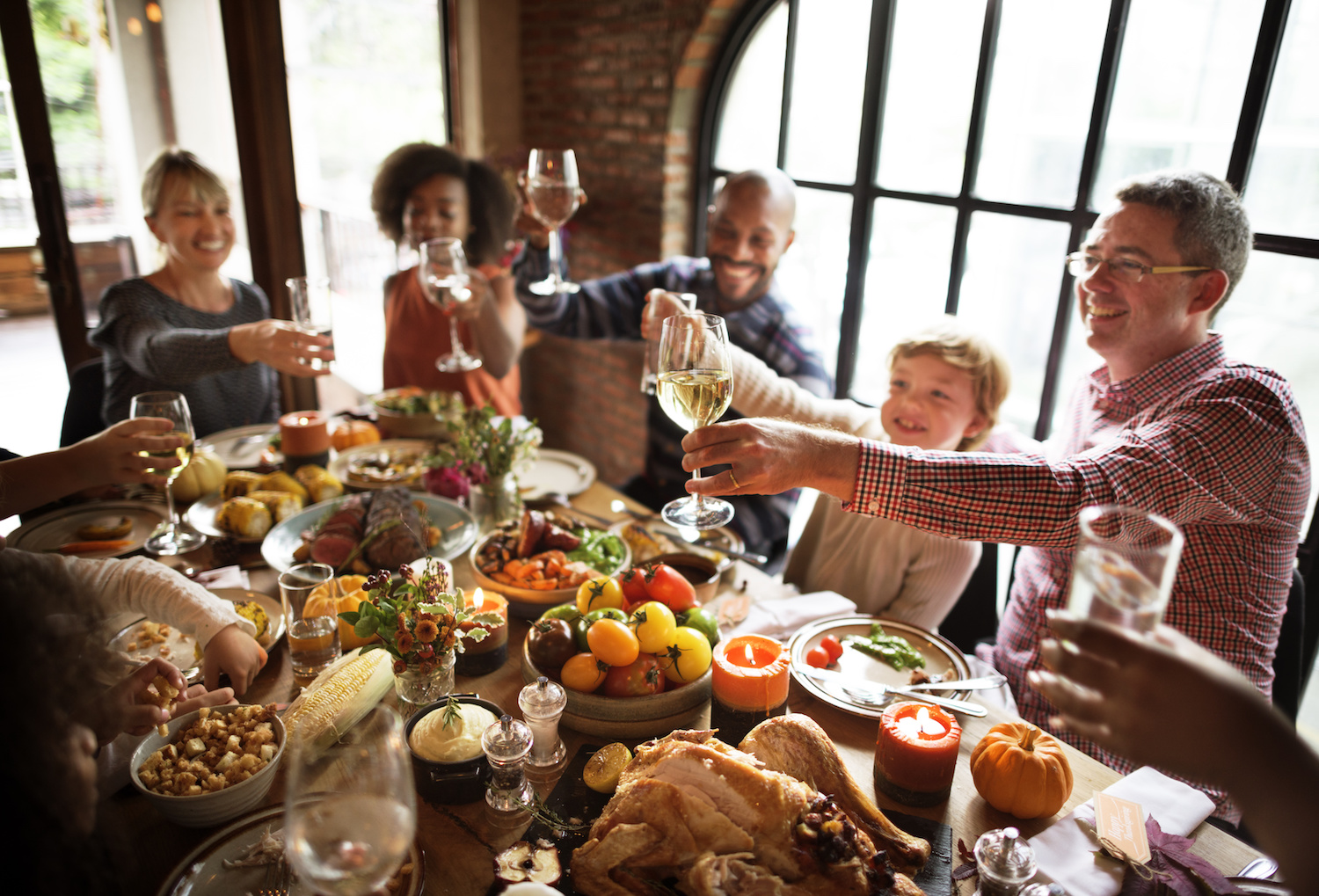 November Thanksgiving Wines
November has arrived! We've put away the Halloween candy, swapped out our costumes for vests and scarves, turned the heat up a notch or two, and begun prepping our Thanksgiving menu. This holiday brings loved ones together around a table once a year, where people can (try to) set aside their differences and enjoy one another's company in the presence of inimitable comfort food and complementary wine.
While everyone has their own styles and family secrets when preparing Thanksgiving fare, there always remains the question… what wine should I pair with this? Pairing food and wine is tricky even when the meal is simple. On a holiday like Thanksgiving, when plates are packed with mains and side dishes, choosing a fitting wine can feel a bit overwhelming. So, we're here to help.
There are some standard rules when it comes to picking Thanksgiving wines. For reds, its best to go with those that have a bold red berry fruit profile, good acidity, some earthiness, and light tannins. You'll also want to choose a wine that is versatile enough to be served with multiple dishes. I'd suggest a Pinot Noir or a Zinfandel; the berry fruit and baking spice notes will go wonderfully with cranberry sauce and even complement the texture and flavor of turkey. A Gamay from Beaujolais, Italian Nebbiolo, or lighter Rhone red blend will also do well.
When selecting white wines, you can go two ways. A wine that is more bright and acidic, like a Riesling or a Sauvignon Blanc, will offset the heavy food and cleanse the palate a bit in between servings. You can also serve a fuller-bodied white wine such as a Chardonnay with oak influence, or a Viognier, to complement your richer and buttery dishes.  Gewurtzraminer, Pinot Blanc, and Chenin Blanc are also great alternatives when picking your Thanksgiving white.
Not that anyone needs an excuse to indulge in bubbly, but it just so happens that sparkling wines are some of the most food versatile wines out there. The acidity and texture stands up to any dish, as well as cleansing the palate between courses. You can really select any style, whether it be Champagne, Blanc de Noir, Blanc de Blanc, a Cremant de Bourgogne, or Italian Spumante.
No matter what wine you choose, it really comes down to the company you share. So don't be afraid to pick whatever you like the most! As long as you're happy, it'll be a great pairing.