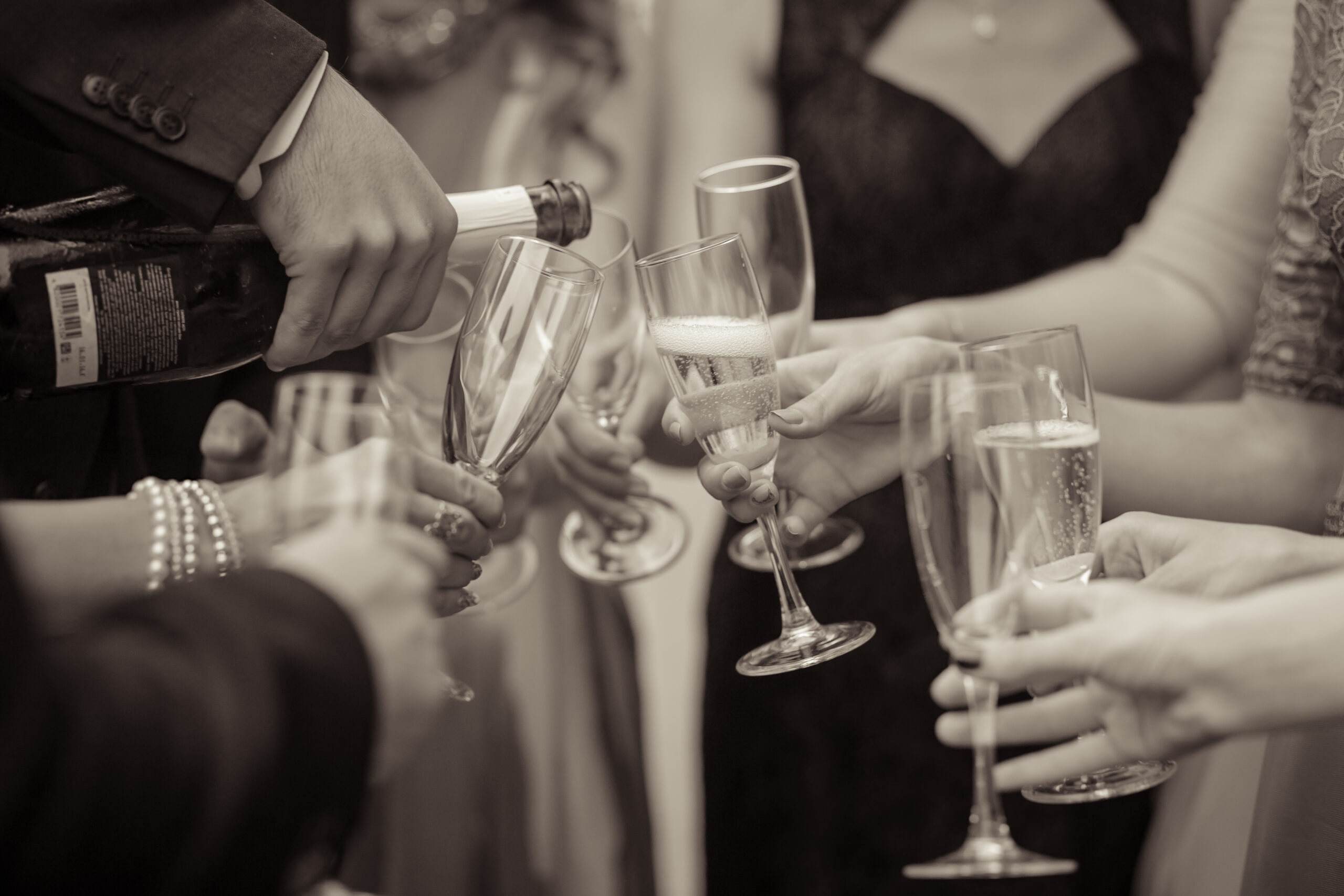 Bodacious Bubbly!
It's December, and you know what that means…BUBBLY! Nothing says "party" like the sound of a cork popping!! The final month of the year is always prime time for celebration- holidays, parties, family gatherings, snow flurries… its when we cozy up in front of a fire, look around at what the year has blessed us with, and hopefully take the time to appreciate where we are and where we've come from. Of course, there's no better way to celebrate anything than with sparkling wine. From breakfast mimosas to meaningful toasts around the dinner table, sparkling wine is incredibly versatile and always fun.
Drinking bubbly doesn't mean an empty pocket. This month, we'll explore some great bargains in bubbly that you can enjoy on a weeknight and a few treats for the holiday season. Even if you don't usually like Champagne, sparkling wines vary in many aspects, mostly because they can be produced anywhere and range in color, degrees of sweetness, fizziness, and alcoholic strength. We'll try to find you the bubbles for YOU!
Where it's Made:
France: Sparkling wines are produced throughout France, from Crémant d'Alsace in the northeast to Clairette de Die from the southern Rhône Valley.
Champagne:  Irrefutably the finest sparkling wines in the world come from this small region filled with chalky soils, the northernmost winegrowing area in France (and one of the northernmost in the world). The three main grapes grown in Champagne are Chardonnay, Pinot Noir, and Pinot Meunier.
Italy: Italy also produces a wide range of sparkling wines, from slightly frizzante Moscato d'Asti to the rich, Champagne-styled Franciacortas of Lombardy. Or if you're looking for something a little out of the sparkling wine norm, keep your eyes peeled for a bottle of Lambrusco – a unique, sometimes slightly-sweet, yet somewhat earthy, sparkling red from Emilia Romagna that will knock your socks off next to a charcuterie plate. But, of course, there's another type of Italian bubbly you're guaranteed to find on virtually every restaurant list or wine store shelf… Prosecco!
Spain: When it comes to Spanish sparkling wine, Cava is king.
Everywhere Else: And we mean 'everywhere else.' Bubbly wine can be made anywhere grapes are grown – Champagne, Prosecco, and Cava are just the beginning! Keep an eye out for sparkling Riesling from Germany, red sparkling Shiraz from Australia, or bubbly pink Malbec from Argentina, just to name a few. But really, there are no limits when it comes to sparkling wine – all you need are some grapes and a love for bubbles.