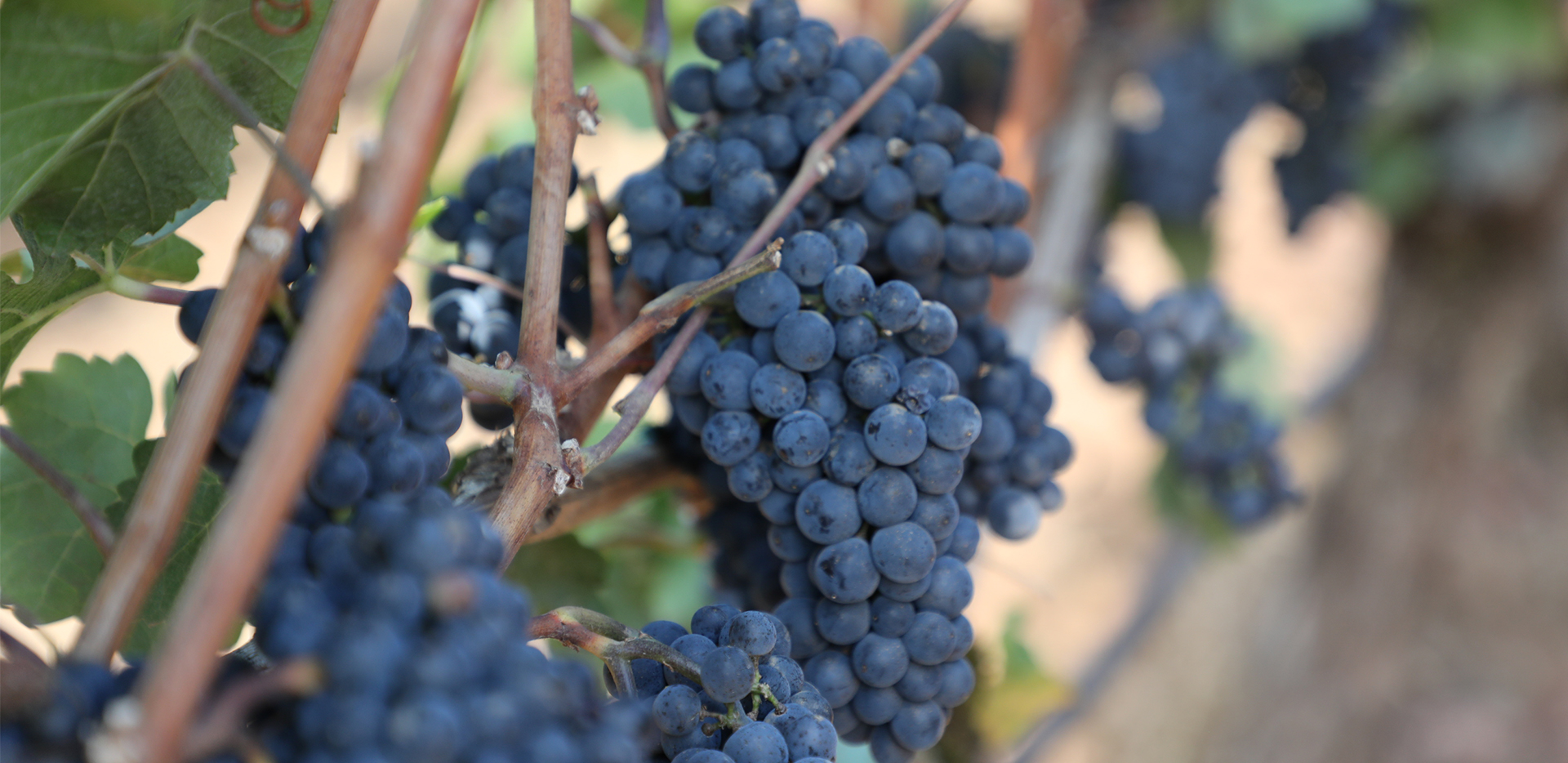 Pinot Noir Perfection
Pinot Noir is a noble grape capable of making some of the world's finest, most complex and longest-lived red wines. Its name is derived from the French for "black pinecone," alluding to the tightly clustered, dark purple, somewhat pinecone-shaped bunches of grapes. The wine itself should be highly aromatic, with higher acid and lower tannins on a light and velvety palate. A red fruit profile of cherries and raspberries is the most recognizable hallmark of the varietal, but depending on age and where the grapes are grown, it can also take on more earthy, vegetal flavors.
Though it can produce absolutely stunning wines, Pinot Noir is a finicky grape to grow, as its thin skin and tight clusters make it susceptible to rot and over-ripening. Vintages also make an enormous difference in quality, more so than with almost any other varietal. Pinot prefers cooler climates where it can ripen more evenly, such as the Burgundy region of France or Oregon's Willamette Valley. A winemaker's Pinot Noir is often seen as the true indicator of their craftsmanship – it's not easy to make a great Pinot, but when you try a glass full of all the elegance, depth and magic the grape can provide, you'll understand why so many vintners go through the struggle.
---
Where Pinot Noir is Grown
---
France:
Pinot Noir's homeland is Burgundy, located in east-central France. Though it is one of the world's most famous wine regions, many people don't realize that almost all red Burgundy is 100% Pinot Noir. Good red Burgundies are impeccably elegant, silken and accented by a delicate earthiness. In Burgundy – as with most of France – the wine's producer and appellation has much more significance than the grape itself, which is why those names are prominent on the label while the words "Pinot Noir" are rarely included at all.
North of Burgundy, Pinot Noir is also a crucial ingredient in Champagne. Champagne is traditionally made from a blend of Pinot Noir, Chardonnay and Pinot Meunier. For both true Champagne and other sparkling wines, the designation "Blanc de Noirs" indicates the wine is produced from only red grapes (no Chardonnay), often 100% Pinot Noir.
California:
The North Coast is one of California's finest growing regions for Pinot Noir, with especially striking examples coming from the Sonoma Coast and Mendocino. Further south, the Central Coast also produces high-quality Pinot in Santa Barbara and San Luis Obispo counties. Californian Pinot Noir tends to be more fruit-forward and extroverted than Burgundy; it is typically medium-bodied with bold flavors of strawberry and cherry. Oak fermentation or aging will lend notes of spice, vanilla and sweet tea.
Oregon:
Located along the same longitude, the Willamette Valley is considered by many to be Burgundy's heir to the Pinot throne. Stylistically, Pinot Noirs from this region are somewhere between Burgundy and California: they are elegant and velvety, typically showing more fruit than Burgundy and more earthiness than California.
Germany:
Locally called Spätburgunder, Pinot Noir is now the most widely-planted red grape in Germany. In fact, Germany is the third-largest producer of Pinot Noir, after France and the United States. In this land of mostly white wine, Pinot mainly grows alongside the border with France, where it produces soft and red-fruited yet still earthy and minerally examples.
New Zealand:
Pinot Noir is becoming ever more popular in this up-and-coming wine country. Formerly the low annual sunshine hours in New Zealand discouraged the planting of red varietals, but new technology and more experienced vintners are now giving the grape a place to shine. Spicy, peppery notes tend to be more forward atop red fruit on a sheer, light-bodied frame.
Italy:
The northernmost growing regions in Italy (especially Alto Adige) can produce some very interesting Pinot Noir, due to the cooler climate. Sheer and earthy, these are great off-the-beaten path wines; they usually show a very focused and mineral-driven style on a very light body. In Italy, the grape is often called "Pinot Nero," and when produced in northeast Italy by the Austrian border, sometimes "Blauburgunder."
Other areas:
South America has had some success with Pinot Noir; a few solid examples are being made in Argentina and Chile in particular. Austria also produces a good amount in a style similar to Germany (though "Blauburgunder" is the Austrian name for the grape). Australia has also proven its more southern regions are capable of growing fully ripe Pinot Noir, especially in the Mornington Peninsula.
---
What you should eat with Pinot Noir:
---
Because it is light-bodied and generally has very low tannins, Pinot Noir is thoroughly enjoyable on its own. But if you're feeling peckish, it is also extremely food-versatile. Pinot Noir goes great with tuna (that's right – red wine with fish!) or pork, while more structured examples can hold their own against a slab of red meat. It's also a great match for many vegetarian dishes, especially those with root veggies or mushrooms.
---
What's the deal with all the Pinots?
---
The Pinot family includes such varietals as Pinot Noir, Pinot Gris (a.k.a. Pinot Grigio) and Pinot Blanc, which are named for the colors of the grape skins. Pinot Noir is genetically unstable and has mutated over time to create these distinct varietals. Though they are closely related, they all have very different natural characteristics and are produced in different styles depending on region, climate or winemaking practices. Pinot Gris, Pinot Blanc, Pinot Meunier and Gamay are all mutations of Pinot Noir.